Day 1 :
Keynote Forum
Waegemann Associates, USA
Time : 10:35-11:10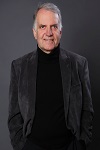 Biography:
C. Peter Waegemann was CEO of Medical Records Institute for over 25 years. He was also Executive Director of Center for Cell-Phone Applications in HealthCare (C-PAHC) and President of mHealth Initiative. Since the 1980s, he has been a visionary and promoter of electronic medical record systems (EMRs). He is internationally known as one of the top experts in healthcare informatics, has published both in the US and in Germany, and is a sought-after speaker on EHRs, eHealth, and mHealth. He has special expertise in electronic patient record systems, standards, networking, telemedicine, and the creation of the national information infrastructure. Waegemann has testified to US Congressional committees. In 2007, Waegemann was cited as one of 20 outstanding people who make healthcare better (HealthLeaders).
Abstract:
The original vision for electronic health records (EHRs) arose from the problem that physicians and other practitioners often provide patient care without knowing what has been done previously and by whom, resulting both in wasteful duplication and in clinical decisions that do not take into account critical data related to the patient's health. Yet the development and implementation of EHRs has been a journey of overcoming impediments. It is important to learn from these mistakes and adopt a new strategy for eCare that must include mHealth, participatory medicine (involving patients as active participants), new approaches for interoperability, and it must take advantage of the features that the Digital Society offers.In many countries, healthcare systems must use HITC to reduce costs and make the financial system more transparent. At the same time, technologies enable patients to become active participants in the healthcare process. Also, digital technologies make it possible for the examination and care process to take place in a virtual care space that involves the home, hospital, doctors' offices, and other wellness and fitness provider locations. Instead of depending on one lone doctor or specialty, the collective expertise of care and wellness providers must be brought into the process. The current system based on episodic or periodic evaluation must migrate to one that provides continuous assessment. For these changes to be successful, structures and payment systems must be changed.
Break:
Networking and refreshment break 11:10-11:30 @ Foyer
Keynote Forum
European Commission DG CNECT, Belgium
Time : 11:30-12:05
Biography:
Gisele Roesems is the Deputy Head of Unit of the"(ICT for) Health and Wellbeing)" unit within DG CONNECT, the Communications Networks, Content and Technology DG. She joined the European Commission in 1994 as a scientific officer in the domain of Software technologies in the ICT research programme and then moved on to the areas Micro/Nanosystems and Nanoelectronics. She studied Civil Engineering/Computer sciences at the University of Leuven (Belgium) and started her career as a system engineer in the telecommunication sector and later in the automotive industry.
Abstract:
mHealth has the potential to play a key role in our daily life. However, further clarification is needed on the applicable legal framework and questions about the use of the data collected through mHealth applications by individuals and medical professionals. The challenges include ensuring that the market for health and wellbeing apps meets the citizens demands for quality and transparency. In the European Commission eHealth Action Plan 2012-2020, current and potential benefits of mHealth apps, and potential associated risks were recognized and a broad-scale consultation process with stakeholders was launched (Green Paper) on existing barriers related to mHealth deployment. As a follow up to the Green Paper the European Commission has envisaged to engage with the stakeholders to work on follow-up actions building on the results of the public consultation. In particular privacy, safety, quality and reliability, and linking health apps to the electronic health records are in the focus.
Keynote Forum
European Association of Healthcare IT Managers, Spain
Time : 12:05-12:40
Biography:
Dr. Josep M. Picas. M.D., at the University of Barcelona. Diploma at the ESADE Business School of Barcelona. He is the President of the European Association of Healthcare IT Managers. He began his career in 1974 as a Medical Doctor, he was appointed deputy Director of the Hospital de l'Esperança, in Barcelona, in 1979-84. Medical Director of Municipal Institute of Health Care Services from 1985 to 2004 (Public HMO in Barcelona). He has been Director of the Primary Care of Barcelona City, from 2004 to 2007. CIO at the Hospital del Mar in Barcelona in 2008 and CIO at the Hospital de St. Pau in Barcelona, Spain from 2009 to 2012. Now he is beginning a new project with 2 University Hospitals of Barcelona, pharmaceutical industries and technological companies applying ICT and PBM to healthcare processes under the model of shared savings He has worked actively on the development of disease management programs, computerised information health systems. He participates on Boards and Steering Committees at local and international level. He has belonged to the Board of the International Disease Management Alliance, New Jersey (US) and the Medical Records Institute, Boston (US).
Abstract:
These last few years, the interest that has aroused Big Data in all the sectors is very impressive. Nowadays, we are able to manage efficiently a huge quantity of data and this has affected very positively many fields of the society: economic, business, politics. But when it comes to introducing TIC in Healthcare Sector, as we know, everything is more complicated because of the fear of "industrializing" healthcare, which is a clear barrier - sometimes "unbeatable" – to the use of technologies within the sector. Some advances have been achieved in computerization, DSS, imaging, telehealth, but we are still not taking advantage of the huge quantity of data we have. In any case, things are moving and Big Data and cognitive computing are on the way of a promising future, as we can see in oncology.Nowadays, nobody discusses the actual and future role of Primary Care, and some advances have been achieved on the field of computerization. However, it is still not enough and there is an urgent need to go further. Clinicians are facing a lot of problems, don't feel comfortable in their positions and patients are more exigent than ever. Maybe we should begin to set the basis for the use of these technologies on this point of care. The proposal is to open the reflexion on this point and promote the discussion and collaboration to advance in this topic.
Break:
Lunch 12:40-13:25 @ Aqua Restaurant